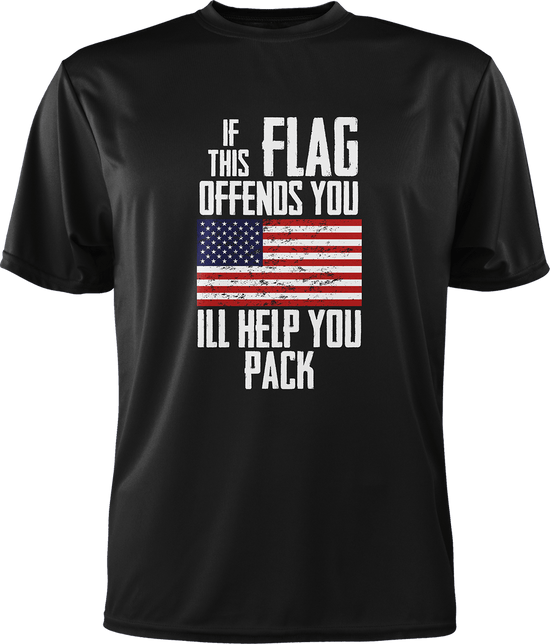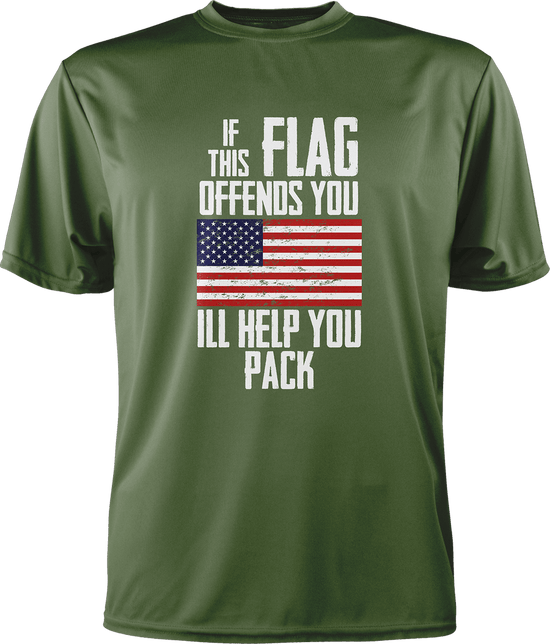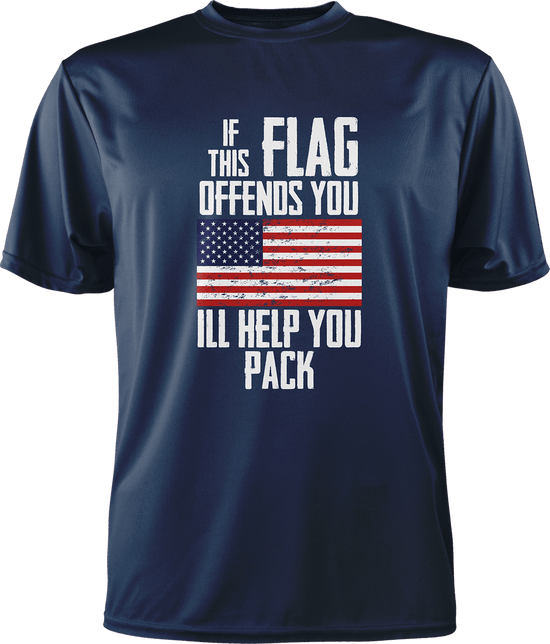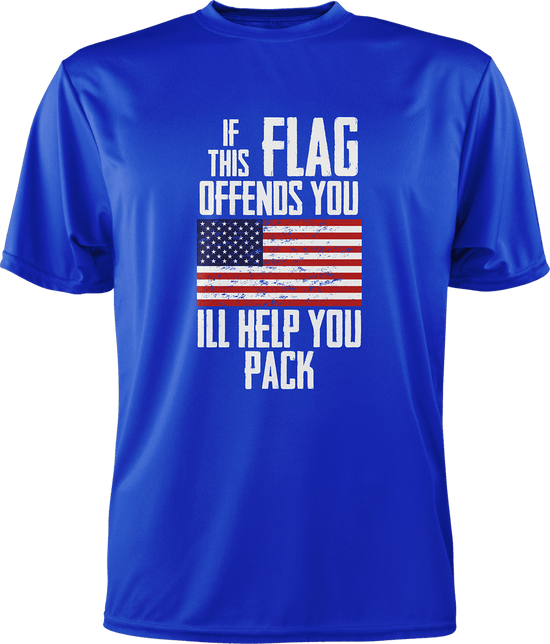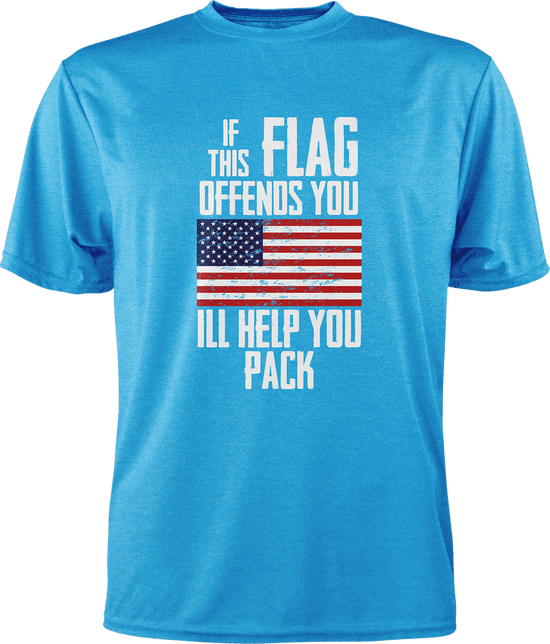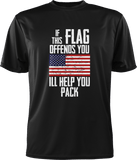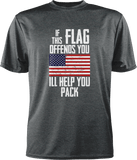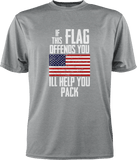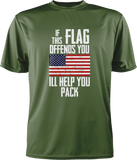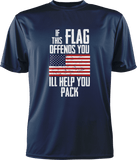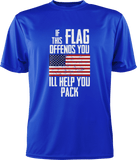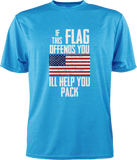 IF THIS FLAG OFFENDS YOU I'LL HELP YOU PACK
Product Description
Description
Our collection of freedom t-shirts contains the greatest patriotic t-shirts around! If you're outspoken or looking to make an impression, you will be right at home wearing these incredible t-shirts, designed by My Green Gear, right here in the United States of America.
If you're looking for patriotic t-shirts, then the My Green Gear is the place to be! Our incredible designs allow you to openly express your love for this country or our constitutionally-mandated rights. Shop today for the most patriotic t-shirts on the internet and let others know what's most important to you.
Shipping
How can I contact you?
Our customer service email is support@patriotwear.com
How long does it take to receive my order? Orders typically take about 4-5 days to ship but please see the item description to get the most accurate time frame as may vary per product. All Patriot Wear orders are printed-on-demand and custom made individually when you order. We carry some stock in our top sellers for quick ships.Orders can take up to 2-3 Business days to arrive once shipped. If you need your order sooner for an event or as a gift, please reach out to customer service and we will do our best to make sure it arrives on time.
How can I track my order?
You will receive an email upon creation of the shipping label, which means your order is getting ready to be shipped.
How does the apparel fit?
You can view the sizing chart on each product page or click the overall size chart here ---->PATRIOT WEAR SIZE CHART
Can I exchange an item?
YES! Hassle-free returns! Please email support@patriotwear.com with your name, order #, and reason for exchanging. If the exchange is due to a packaging error, defect, or manufacturing issue, we will cover the cost to return the item.If not, you just have to cover the shipping and we'll send you out a new item at no extra cost.**Exchanges must be made within 60 days from the date your item was delivered.****There are NO RETURNS for Customized Items. Those sales are final unless it's a quality issue or incorrectly sent.
**Do you offer refunds?
ABSOLUTELY! If you don't love your Patriot Wear item, we will refund your money. Refunds must be processed within 60 days of your purchase date. Item must be in the same condition as you received it. If you want to request a refund, please email our customer service email for help processing.Please include a note as to why the item is being returned along with your order number and name so we can process the refund quickly.Refunds will take 2-3 business days to process through back to your bank. Once a refund is processed you will receive an email notification.

* Disclaimer: Shipping times may vary due to unforeseen circumstances.